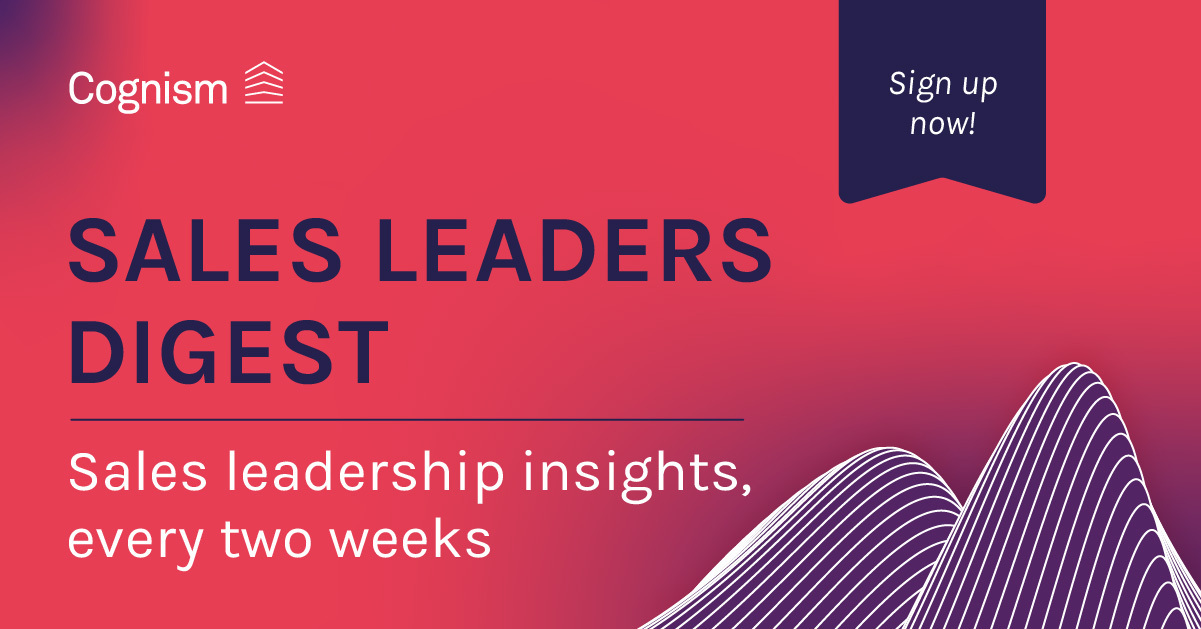 The latest in Sales, curated by Ryan Reisert and powered by Cognism.
Sign up to our Sales Leaders Digest to receive our newsletter, every two weeks.
We'll be bringing you:
Detailed analysis of the latest sales trends and techniques.
Insights compiled from our favorite online sources and leading sales influencers.
Interviews with salespeople who tackle sales with a unique perspective.
An update every time we create a new role in the Cognism revenue team.
Sign up here start receiving the Cognism Sales Leaders Digest, direct to your inbox 👉