Dark Funnel Cheat Sheet
13 Do's and Don'ts for Dark Funnel Content Marketing
Buyers are making their most important buying decisions in places you can't track.
It's called The Dark Funnel.
Marketers can use the dark funnel practically to do better marketing, And content marketing is no exception!
It's time to start optimising your content for consumption, not conversion. Get our cheat sheet to learn why!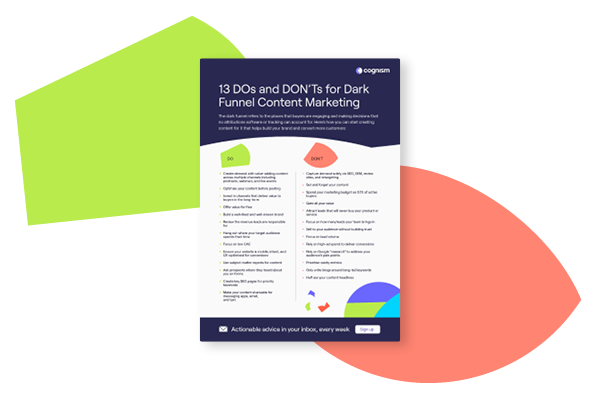 The latest and great from Cognism