3 Secrets to CMO Success
In B2B SaaS
Content | Campaigns and Demand Generation | Performance marketing.
These are the three pillars that prop you up as CMO. So keeping them balanced is vital. To do that, you need formidable plans.
You need a laser-focus on metrics. And you need the flexibility to test and iterate.
In this eBook, Cognism's CMO, Alice de Courcy outlines the secrets to her success in the role to date.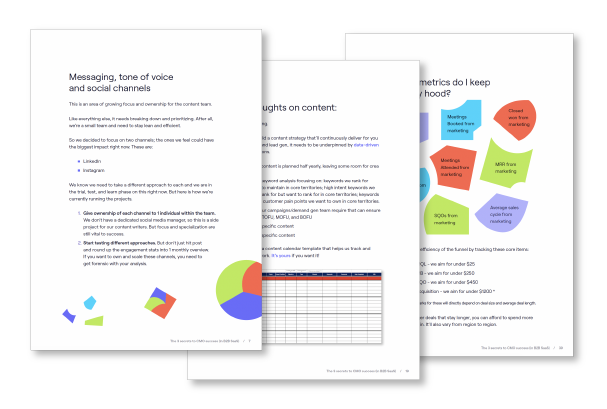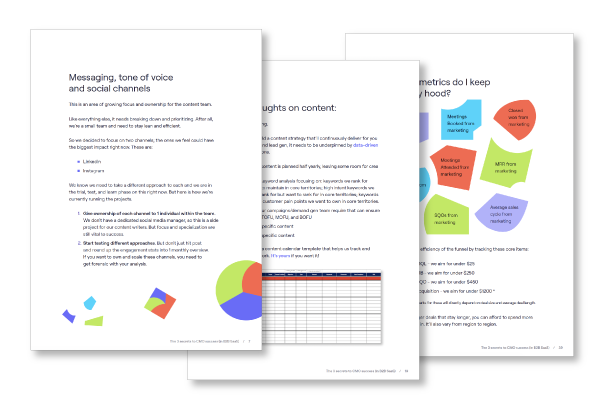 What's inside?
With this guide you'll discover
How to measure content
Best practice on messaging, tone of voice and using social channels
Pro tips for hiring growth-focused marketers
The tactics and metrics that Cognism marketers used for our most successful campaigns
How to start generating demand through paid activities
The latest and great from Cognism
Make data your competitive advantage?
Setting a new standard for coverage, compliance and quality.